Construction Electrical Services
Discover Best Construction Electrical Services with R.K Bass Electric
We're experts in making sure the electricity in your building works perfectly. Our team plans everything carefully and makes sure your project has reliable and efficient electrical systems. Trust us to make your construction electrical service project a success!
Our Electrical Construction Design & Prefabrication services add a special touch to your construction projects. Our team uses cool technologies to plan everything carefully and ensure smooth installations.
Plus, our prefabrication shop is like a secret weapon. It's where we put together electrical parts off-site, making sure they're top quality. This not only speeds up the installation but also keeps things running smoothly on-site, with fewer interruptions.
So, with R.K. Bass Electric, you get more than just plans and designs. We're all about using smart methods to make sure your construction project is super-efficient, high-quality, and gets done just right.
Electrical Construction Design
Bass Electric really focuses on careful planning and making things ahead of time in our electrical construction design. Our special Design team uses smart methods to make sure our installations in the field are practical and smooth. This helps us work well with different subcontractors and ensures everything runs smoothly when we're installing electrical systems.
Our use of cutting-edge technologies further enhances our capabilities:
CAD (Computer-Aided Design): Leveraging the power of CAD allows us to create precise and detailed electrical designs, ensuring accuracy in every aspect of the construction process.
BIM (Building Information Modeling): With BIM, we create a comprehensive digital representation of the project, facilitating enhanced collaboration, coordination, and visualization of the electrical systems in the context of the entire building.
Trimble Layout Systems: We employ Trimble Layout Systems to ensure the accurate placement and alignment of electrical components, streamlining the installation process and minimizing errors.
PDF: Our utilization of PDF technology enhances communication and document sharing, promoting seamless collaboration with project stakeholders.
We are dedicated to delivering excellence in Electrical Construction Design, integrating advanced technologies to ensure efficiency, precision, and successful project outcomes.
​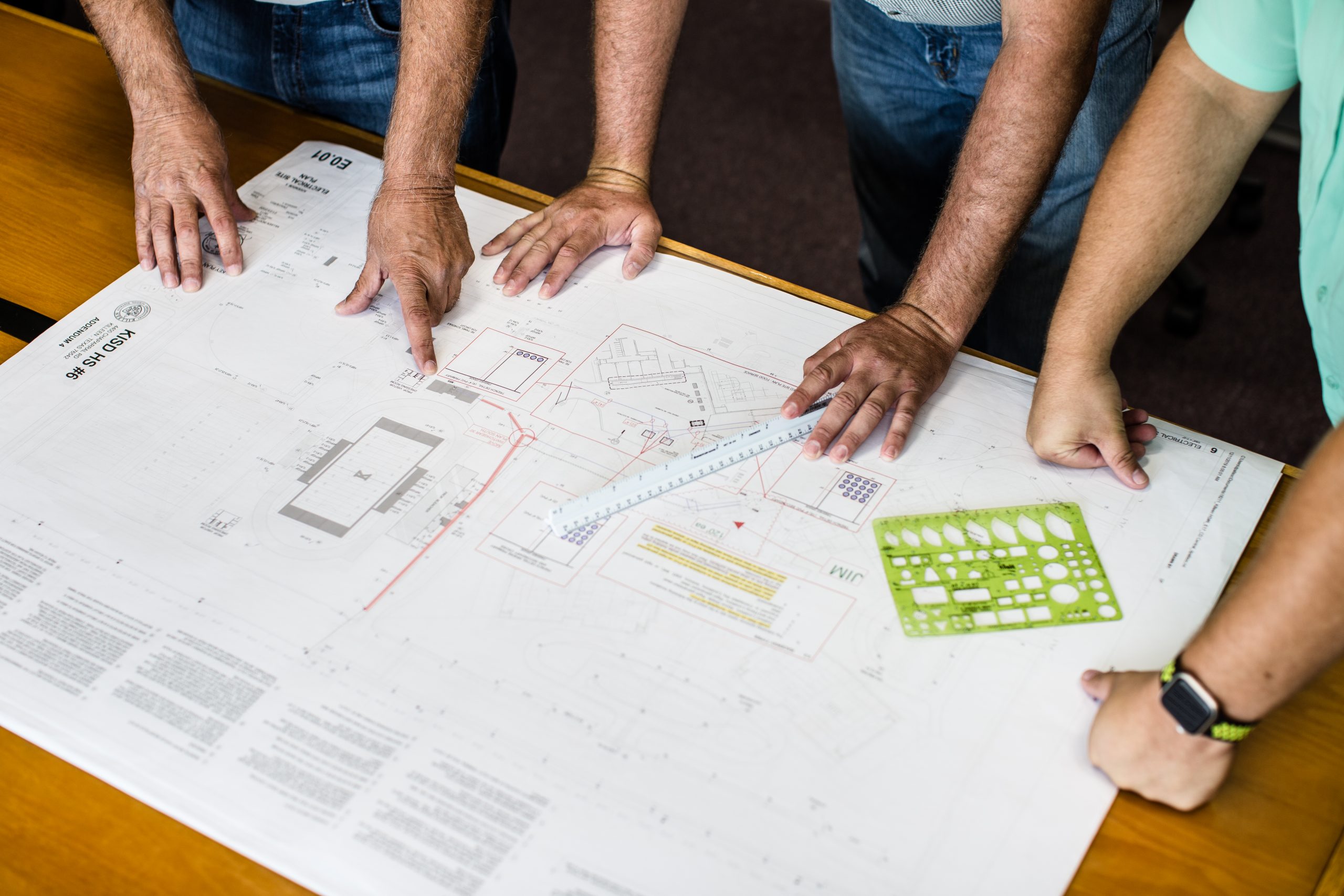 Prefabrication
R.K. Bass Electric's full prefabrication shop stands as a testament to our commitment to excellence in electrical construction. Here, our skilled professionals meticulously assemble a diverse range of electrical components, including those essential for
Power lighting,
Underground stubs,
Electrical panels,
Temporary installations,
Racks, and more
The prefabrication process allows us to carefully plan and construct these components off-site, ensuring precision and quality control before they are integrated into the on-site electrical systems. This method not only enhances the efficiency of our operations but also significantly reduces installation time and minimizes disruptions to your project timeline.
Whether it's crafting temporary setups for ongoing projects or assembling intricate electrical panels, our prefabrication shop serves as a strategic hub for optimizing the performance, reliability, and longevity of your electrical systems.
Partner with R.K. Bass Electric for innovative solutions that prioritize efficiency, quality, and seamless project execution.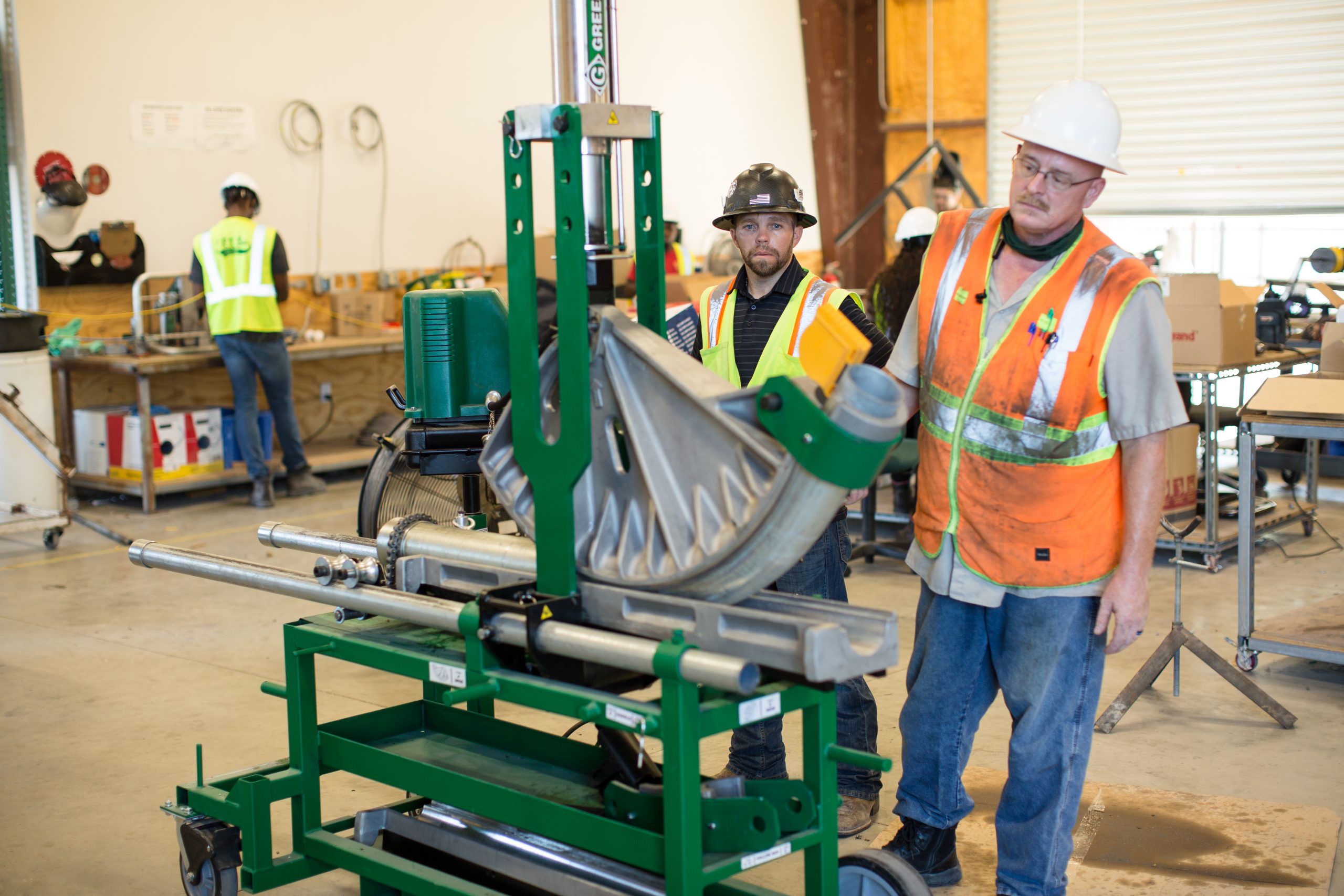 Why Choose Our Construction Electrical Service in Killeen, Temple, Belton, Harker Heights and beyond
When you choose R.K. Bass Electric for Construction electrical service, you're opting for a partner that seamlessly blends expertise and innovation to ensure the unparalleled success of your construction projects. Our commitment goes beyond conventional electrical services in Killeen, Temple, Belton, Harker Heights and beyond as we bring a wealth of experience and a forward-thinking approach to every aspect of your project.
Expertise in Innovative Design:
Seamless Project Execution:
Quality-Controlled Prefabrication:
Tailored Solutions:
Commitment to Excellence:
Contact Us
R.K. Bass Electric is the choice where experience, innovation, and a dedication to excellence converge. Trust us to bring your Electrical Construction Design & Prefabrication projects to new heights of success. So call us now.